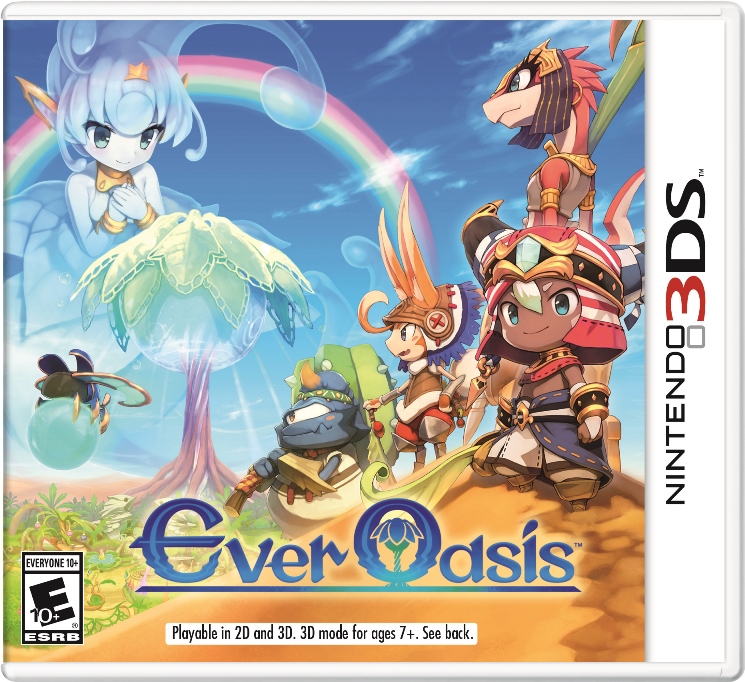 Ever Oasis
, known in Japan as 
Ever Oasis Spirit Crescent and the Mirage
of the Seed People
, 
is a action-adventure role-playing video game developed by Grezzo and published by Nintendo for the Nintendo 3DS. The game was released in North America and Europe in June 2017 and in Japan the following month. Ever Oasis follows the adventures of
Tethu
or Tethi, a young seedling who, with the help of the water spirit
Esna
, creates the last Oasis. As chaos threatens the world it is up to you to create a safe haven for your residents! Players must traverse the dessert to find materials and future residents, all while fighting the monsters, twisted by chaos. 
Categories
Gallery
Featured Video
Ad blocker interference detected!
Wikia is a free-to-use site that makes money from advertising. We have a modified experience for viewers using ad blockers

Wikia is not accessible if you've made further modifications. Remove the custom ad blocker rule(s) and the page will load as expected.